20-02-2020
It will be an understatement to say that, for most part, estate agencies have transformed in the last decade or so.
Instead of measuring the success of an estate company, heavily, on the presence on the high street, and treating the side offices as one run by strugglers, digital mediums have become the high street. Don't get us wrong - having a spanky office still holds its value but, arguably, that high rising office is now the stage 2 of building a relationship with your audience.
And, there are many reasons for this change.
The option of going digital being paramount, like most things in business, the change in consumer behaviour has dictated the said change in the estate sector.
Consumer Behaviour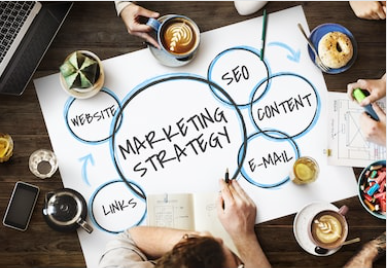 Generally, in almost every discussion surrounding digitalisation, the concept of time is brought up: that people are stretched for time now.
This is quite strange, given that our general perception of time is one of linearity. In other words, the amount of time we have has always been constant. However, the way consumers are willing to spend their time has
transformed.
Arguably, consumers now make more decisions and hence, time has become a factor.
However, luckily, technology has made us more aware of being effective with our time. This can be anything from getting found on Google through search engine optimisation to throwing in some glam on Instagram.
Instead of going out and talking to each and every estate company on the high street, consumers would rather go and, at least, cut down on the list of the people they will end up talking to. As a result, the labouring of choice; a good problem to have; is created but then shared with the technology. Ultimately, the consumer is winning because they have more to choose from and more information to digest before making a decision; arguably a more informed decision.
And, this has impacted the way we, at Fox Agency, look at things in the long term now.
Building Digital Relations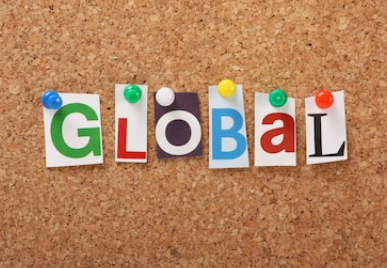 The role of digitalisation takes an extra turn for Fox Agency.
Unlike a limiting estate company that may be operating in a single market, Fox Agency has spread its wings across Italy, UK, Spain, and now even the UAE. And, given that we intend to keep a personal touch in our processes while continually expanding, an all physical connection is almost impossible.
However, through the use of the right digital platforms, including a revamped website and a social media presence, including but not limited to, Instagram and LinkedIn, we have been able to maintain that touch of class. Of course, when the need comes, we are out there physically. But, at least, the digital connectivity has set the initial tone that we can then capitalise over.
Specifically, the digital first approach allows us to build the initial trust, required at every level of our business, from financing to legals and from planning to execution.
In addition, we also use the digital platforms to educate our digital audience. For instance, this blog is specifying our mentality behind using digital platforms, sharing it with our end users. And, it will go on our website, clearly showing our seriousness and commitment as a business. Simply, it all adds up to the success we have achieved at our work: changing as the market changes.
To learn more, get in touch with us today.
This blog was produced through a content partnership with Oxford Minibus Company Coach Hire Services.